Management Team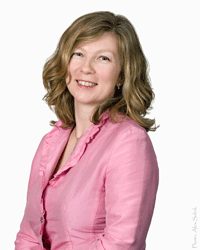 Olga Potapova, Ph.D. 
Founder
President and CEO
Olga Potapova is an expert in drug development, leading edge biotechnology and research service business set up and development. Currently she leads Cureline, Inc., and two subsidiary companies: Cureline BioPathology and Cureline Clinical Consulting Partners. Together, Cureline companies provide comprehensive preclinical and clinical research services and consulting with an emphasis on global biospecimens management and early stage clinical development.
Prior to founding Cureline in 2003, Olga Potapova worked in the field of cancer research, including positions at the National Institutes of Health (NIH) and Pfizer (SUGEN). Olga has broad expertise in oncology, human molecular genetics and genomics, and her research experience includes 15+ years of molecular diagnostics development and translational medicine. She has received multiple AACR / AFLAC awards, a NATO fellowship, and has published multiple scientific papers in peer-reviewed journals.  Dr. Potapova holds international and US patents. 
Olga  Potapova received a M.Sc. in Physics and a Ph.D. in Molecular Genetics/Biochemistry from the Russian Academy of Science.
---
Marilda Chung, MD 
Founder
Consulting Medical Director
Dr. Marilda Chung, MD is a Board Certified pathologist with expertise in diagnostic Surgical Pathology and more than 20 years of experience in academic, research, and community hospital settings. She. Subsequently, Dr. Chung held appointments as Assistant Professor and Attending Professor at the Cornell University Medical College in New York City, where she was actively engaged in residency and medical student teaching, and was an Attending Pathologist in Surgical Pathology as well as Co-Director of the Division of Neuropathology. She has collaborated on numerous published papers in translational and diagnostic/oncologic pathology and has served as a Consultant Pathologist for San Francisco Bay Area research institutes since 1999. Dr. Chung currently works in private practice in San Francisco, where she directs the Surgical Pathology services at Saint Francis Memorial Hospital.
Dr. Chung completed her Residency in Anatomic Pathology at Stanford University Medical Center, where she also completed advanced fellowships in Neuropathology and Surgical Pathology.
---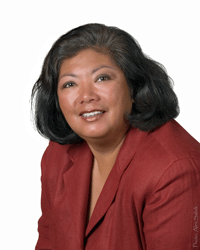 Kathleen Talmadge, B.Sc.
Founder
VP, Finance and Operations
Kathleen Talmadge has been an entrepreneur and a business manager for over 25 years.  At Cureline BioPathology, Kathleen oversees operations, human resources and finance activities of the company. After joining Cureline in 2005, Kathleen was instrumental in setting and managing company's service contracts, finance planning, and project management.  She brings to the Cureline BioPathology laboratory her extensive experience in finance, accounting, purchasing and contract negotiations. 
Kathleen Talmadge holds a B.Sc. in Economics degree from Assumption College, Makati, Philippines.
---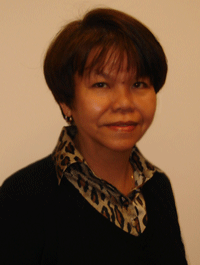 Lita DeLeon, B.Sc. in Medical Technology
Founder
Director, Histology Laboratory
Lita DeLeon has over 20 years of experience in histology research (ASCP certified), including setting up a new contract research laboratory facility.  She has supervised and monitored numerous GLP and non-GLP preclinical studies and has developed and customized Histology protocols.  Previously, Lita DeLeon was instrumental in organizing the clinical and research histology laboratories at  BioPathology Sciences Medical Corporation, Deltagen, Inc., Comparative Biosciences, and Celtrix Pharmaceutical, Inc.  She is author of many publications and presentations in research histology.
Lita DeLeon holds a B.Sc. in Medical Technology degree from Far Eastern University, Manila, Philippines.
---
---